K'sirs International School is located amidst a lush green campus which is spread across 12.5 acres and is a home to over 600 native trees, 185 varieties of birds and 45 varieties of butterflies making our abode a bliss to reside in. The buildings inside the campus were built with eco-friendly fly ash bricks with wide windows, making the rooms well ventilated and well lit. One can never miss the craftiness of the children as they walk through the campus admiring the vibrant display of art and craft that fills our walls.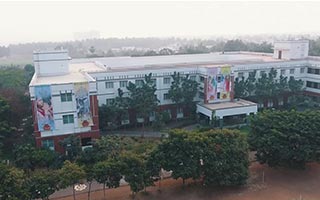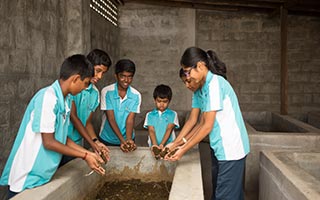 Our well maintained vermicomposting and the panchakavya prepared at school helps us in nurturing our native organic garden.
Water is never scarce as our water management system ensures in using the rain water to recharge the underground water table and storage for future use. The grey water treatment plant in campus warrants to reduce wastage of water and helps to maintain the green cover.