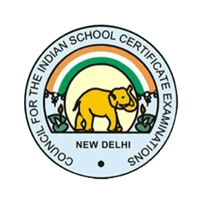 ICSE and ISC are the board exams conducted by the CISCE (Council for the Indian School Certificate Examinations) for grades 10 & 12. The syllabus is structured to provide practical knowledge that helps to build analytical skills in students and provide multiple avenues to focus on the student's potential. It accentuates more on assessments and considers it to be essential for a child's mental development. This certificate has international equivalence and enables students to transfer to international universities.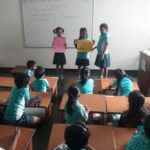 The primary school curriculum is based on ICSE standards which celebrates the uniqueness of the child as it articulated in each child's personality, intelligence and potential for development. The core subjects include English, Tamil, Mathematics, Hindi, Science, Computer Science, SUPW and Social Sciences. Students do not carry their books home.
Learners from the age group of 11-14 have a smooth transition from primary to middle school. Core subjects include English, Tamil, Hindi, Physics, Chemistry, Biology, History and civics, Geography, Computer Science, Mathematics and SUPW. The academic year is divided into three terms with provisions for continuous evaluation to check students' progress enabling teachers to reinforce learning as well as build resilient independent learners. Students are encouraged to carry the required books home leaving the remaining in the locker provided at school.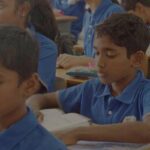 The high school learners are from the age group 14-16. Emphasis is given for development of a spirit of collaboration and leadership by including them in social outreach, student council and multiple avenues for them to explore and experience. Career guidance is given to aid them with vital information on learning options and routes for progression through different streams of choice. Planned activities as a part of the curriculum helps students to identify their strengths, skills and ambitions to enable them in making informed choices that are best suited for them. On successful completion of the exams they are awarded ICSE qualification.
After a two year course of study beyond ICSE the ISC (The Indian School Certificate Examination) is held. The rigorous ISC curriculum prepares students with strong concepts and thorough knowledge base of their area of specialization which ensures that they gain access to the best of the universities and academic programs in India and abroad.
Leadership opportunities, student initiatives, student council and welfare programs all become a part of the Higher Secondary journey wherein they are trained to strike a balance between academics and co-curricular activities.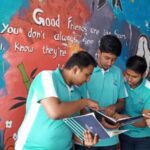 For Admissions
Click on contact us to consult with our Administrative team.