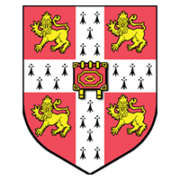 IGCSE, A1 and A2 levels are the board exams conducted for grades 9-12 under the Cambridge Assessment International Educational program which is a part of the University of Cambridge. The Cambridge program offers an international pre-university curriculum and examination system that prepares 5-19 year olds to develop an informed curiosity and a passion for education to excel.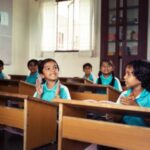 K'sirs International school offers the Cambridge International Primary Programme (CIPP), a curriculum which provides statements of content, knowledge, skills, creativity, expression and understanding. The Cambridge framework offers flexible curricula for the key subjects of English, Mathematics and Science. Children also explore Art and life skills apart from Physical education sessions, NALS & Fitness and library. Students do not carry their books home.
Junior school curriculum introduces children to Global perspectives & French apart from the core subjects which are English, Tamil, Mathematics, Science and Computer Science. Students will also get to explore Art, Silambam, life skills, Physical Education, NALS & Fitness and they do not carry their books home.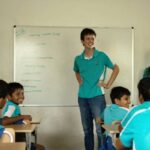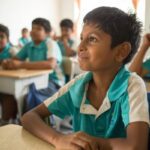 The Middle School programme is for the learners of the age group 11-14. It helps in preparing students for the next step in education, providing a clear path as they progress and develop skill and understanding in Mathematics, English, Tamil, Geography, History, French and Science. Students are encouraged to carry the required books home leaving the remaining in the locker provided by the school.
A specially designed bridge course for grade 8 students to prepare them in making choices when they enter grade 9. Subjects offered in this course are Mathematics, English, Tamil, Physics, Chemistry, Biology, Economics, Accounts and Business Studies. Students are encouraged to carry the required books home leaving the remaining in the locker provided by the school.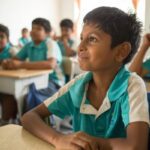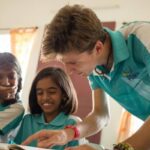 High School programme designed for learners of the age group 14-16, is characterized by a focused approach with specialist teachers for all subjects. Career guidance is given to aid them with vital information on learning options and routes for progression through different streams of choice. This is student centric and enquiry based approach which ensures that not only students develop knowledge and skills but also prepares them for the rigours of examination. At the end of the Cambridge Secondary 2 assessments, learners gain Cambridge IGCSE qualification which is considered equivalent to UK General Certificate of Secondary Education (GCSE).
The Higher Secondary or the Cambridge Advanced level includes the Cambridge International A1 and A2 level which is typically for learners of age 16-19. This is considered as the 'gold standard' of Cambridge qualifications which includes advanced studies to prepare for university and higher education. It is accepted as an entry qualification by universities' of the European Union and elsewhere around the world. A levels are highly specialized and is usually taken after 13years of education approximately 360 hours of guided learning per subject.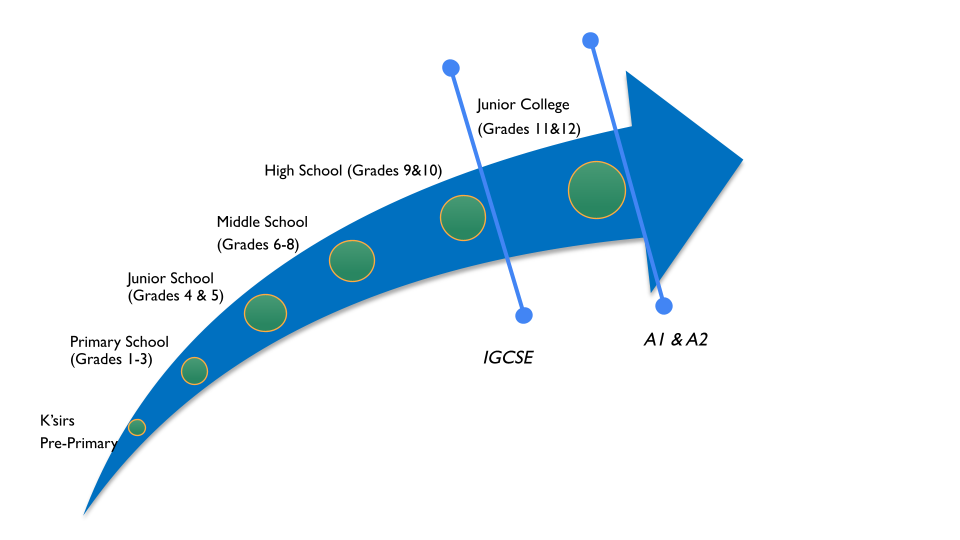 Exams will be held in March and October.

The course is for a duration of 18 months (1 ½ years).

Available series: Oct/Nov, Feb/Mar & May /June (within 18 months).
Minimum 7 subjects (at least 1 subject from each category should be chosen). Exams for all the chosen subjects should be done within two consecutive exam series.
For Admissions
Click on contact us to consult with our Administrative team.